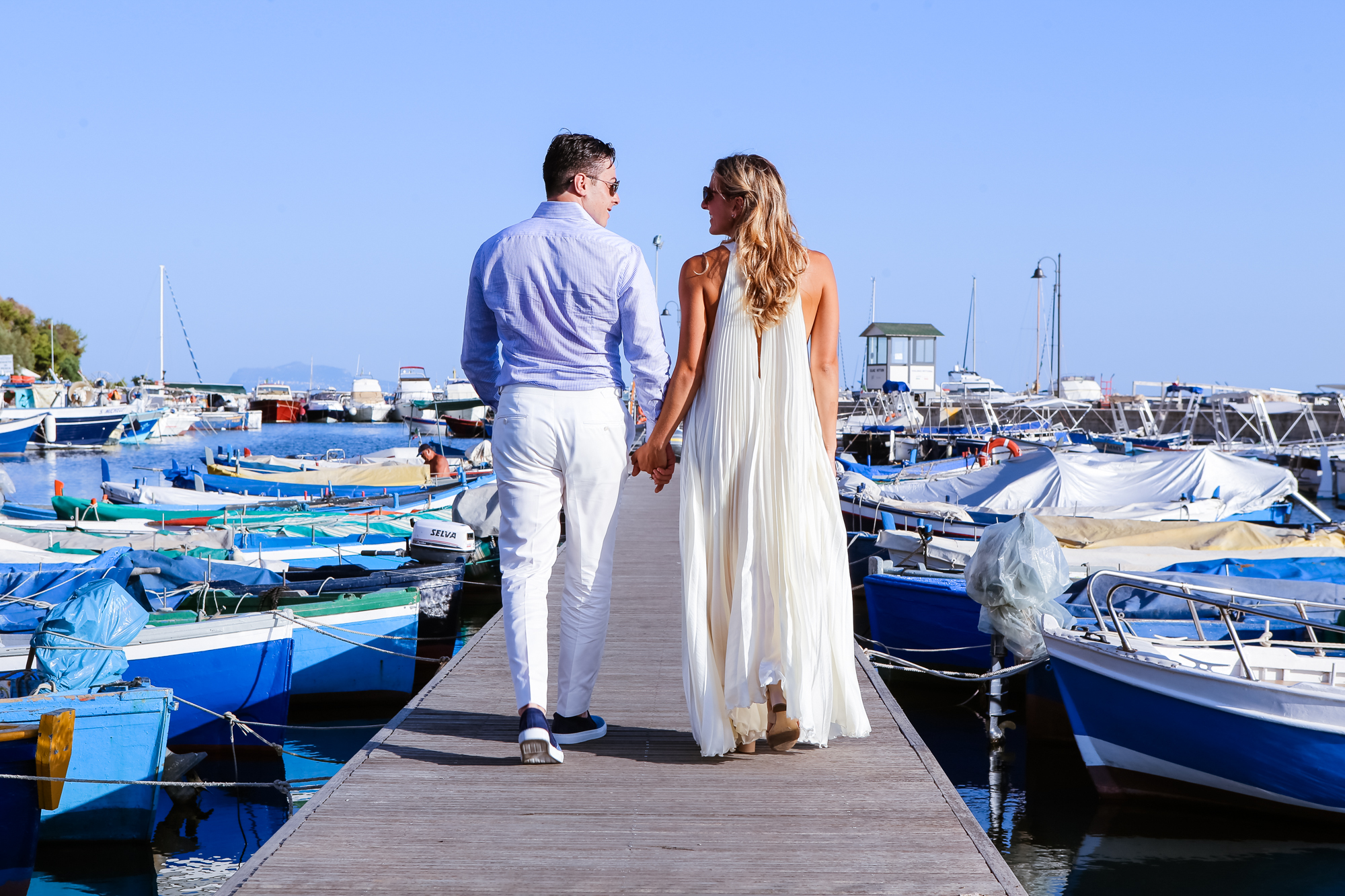 Destination wedding. We get giddy just thinking about the possibilities in a destination wedding. A celebration near the gorgeous Amalfi Coast cliffside at sunset? A wedding ceremony underneath the mosaic dome of the Moorish Cathedral in Positano? A newlywed kiss captured in a meandering, candlelit alleyway in the glistening town of Sorrento?  The splendor and romance of a wedding is only intensified if a destination wedding is the route you go. Rather than one day of celebration, a destination wedding offers up to a week of fun for guests. Art of Perfection Event Design handles group travel tours so that your guests can sightsee the major tourism spots and learn the cuisine of the culture, as well as villa rentals, so that your guests feel happy and comfortable during their stay.  Maryla Colandrea, our very own wedding and event planner, makes sure every bride's wishes are fulfilled throughout the wedding-planning process. Make the memory of your marriage one that is never forgotten in choosing a destination wedding with Art of Perfection Event Design.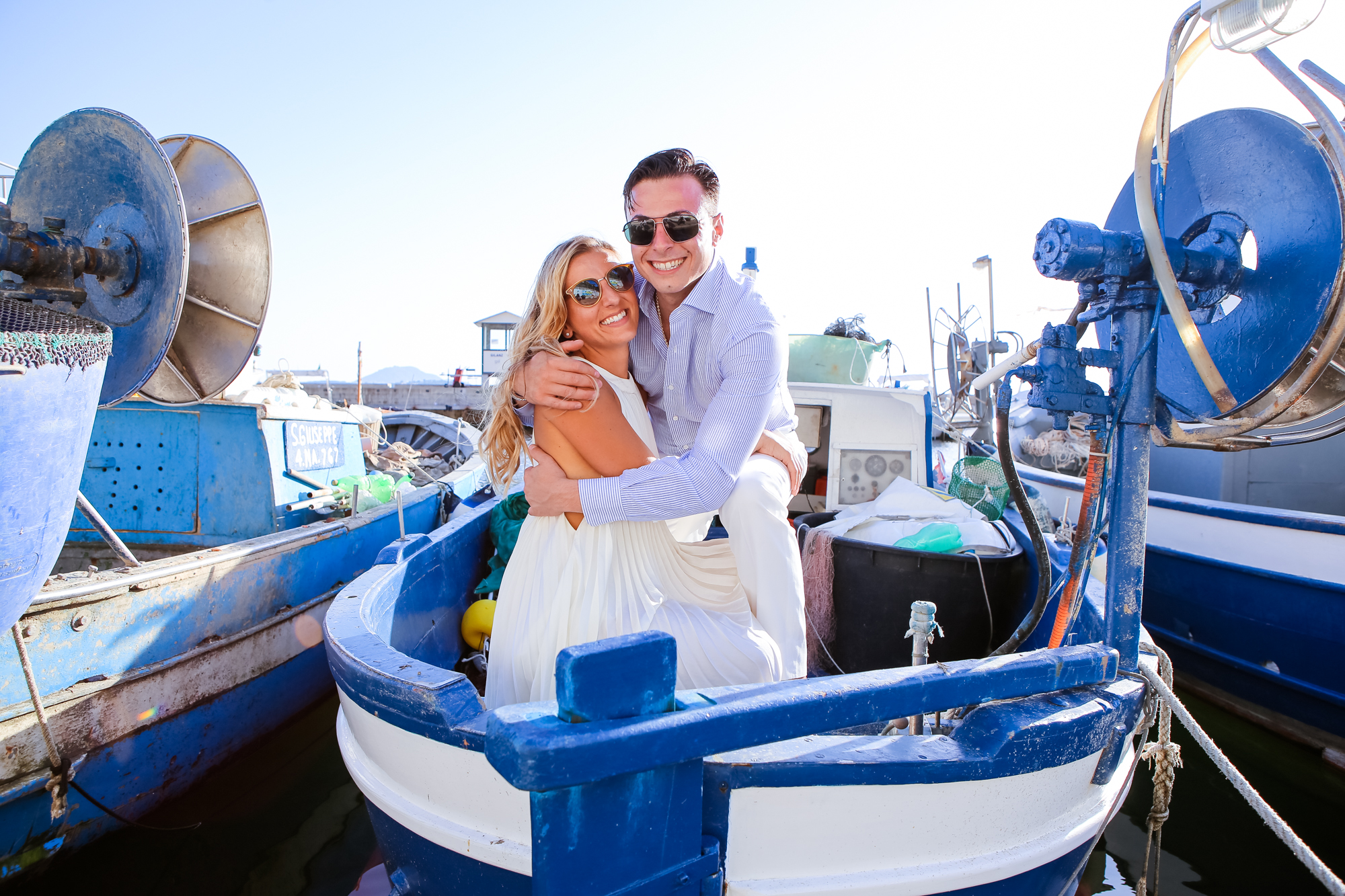 Cristina and Matteo chose a destination wedding and have no regrets. Cristina's very own hometown Monte-Di Procida, which is located in Naples, Italy, was her chosen spot for her wedding. The meaningful presence of family and friends in a familiar yet romantic setting was her wish, and Maryla helped her to achieve it.  Destination weddings allow you to choose your most special guests. Rather than a three-hundred person wedding locally, you can end up with about a one-hundred person wedding abroad. This allows for a more intimate setting to spend quality time with one another.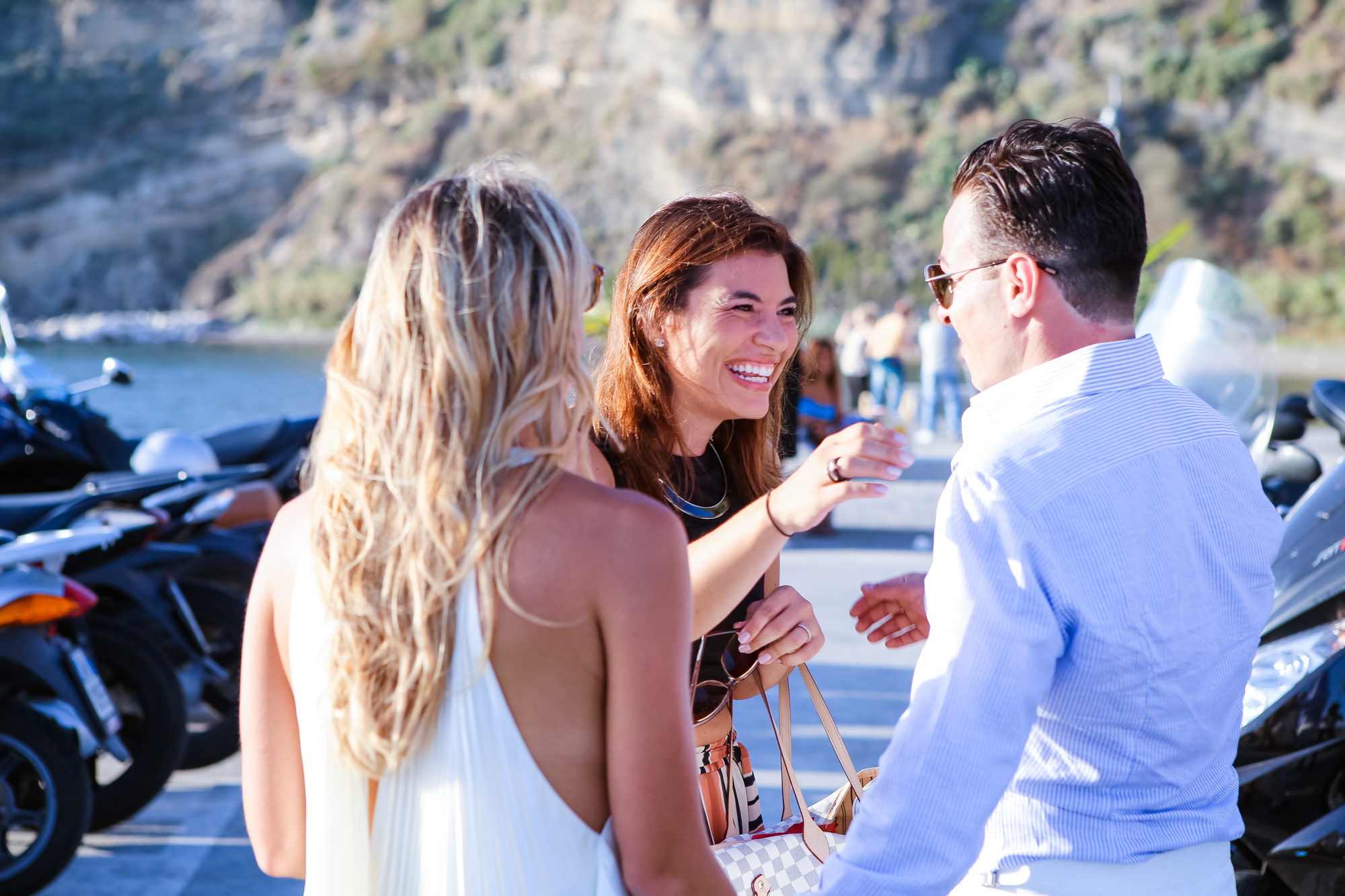 Maryla's passion for the breathtakingly beautiful country of Italy and the emotional journey of marriage is why she is devoted to helping brides turn their dreams into reality. "Our goal is to help lovers of Italy experience Italy like a local. Our weddings and events abroad are heartfelt and clients and their guests become part of our family. We connect with our clients through friendship and help them feel comfortable in planning a celebration in Italy, which can be stressful, given the customs, distance and language barrier." Most importantly? Maryla hopes to help brides and grooms tell their tale of love. "My favorite part of planning any wedding is watching the bride and groom look at each other with a sparkle in their eyes. I am a hopeless romantic and try to design each wedding with romance in mind. I get to tell their story."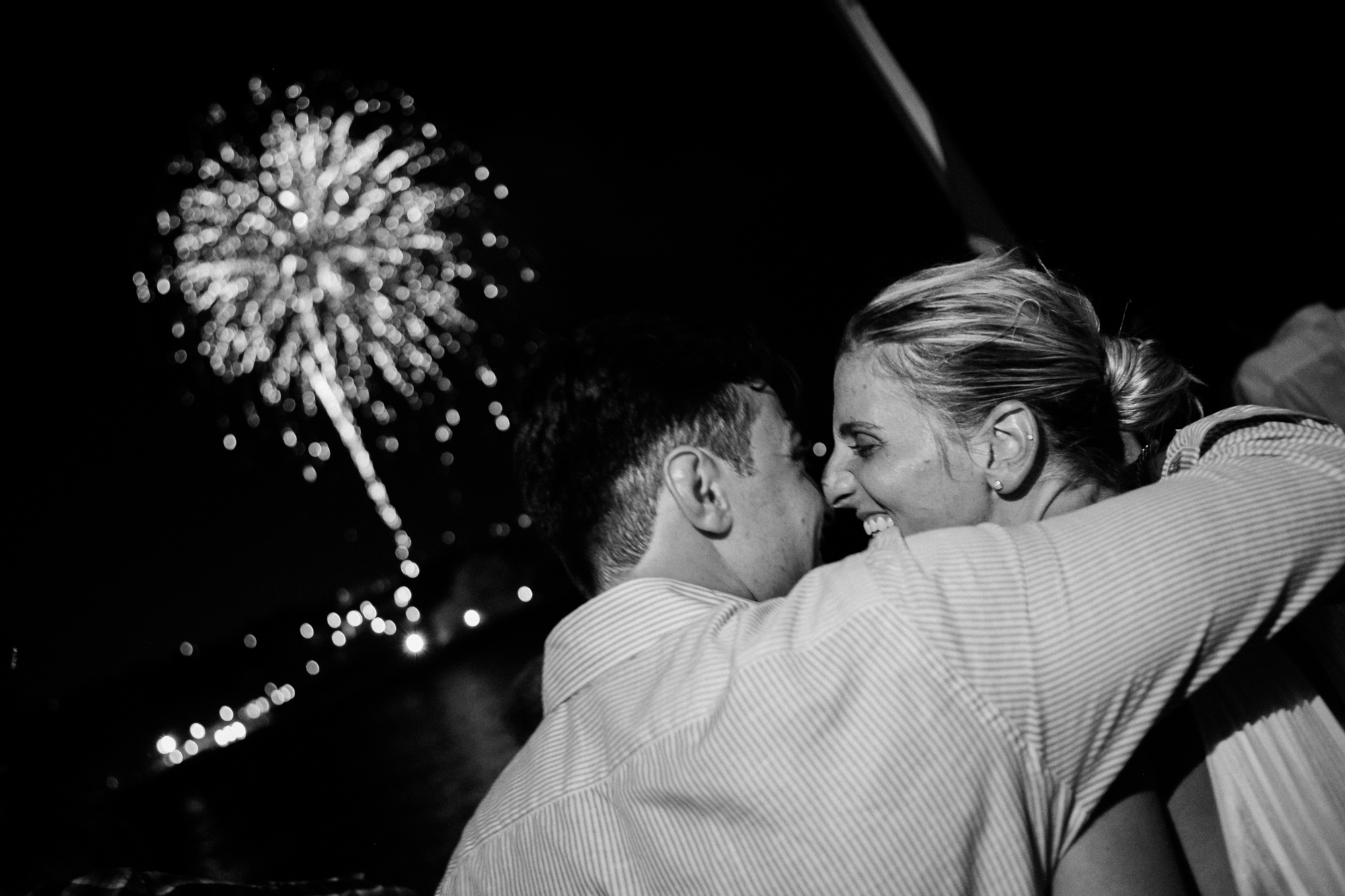 Cristina and Matteo's wedding is just one example of how the Art of Perfection Event Design team showcased the Italian lifestyle to wedding guests.  The trip began with tours of the Amalfi Coast, Rome, and Mount Vesuvius. Guests were given the opportunity to take Cooking Classes, Limoncello and Wine-making lessons, and eat a delicious meal cooked by local Italian grandmothers. A Welcome Dinner took place on a boat when guests first arrived in Italy, where they sailed to the island of Procida to watch fireworks and eat a dinner underneath the stars. On the way back, to continue the party, the guests were greeted by Folkloric musicians, who urged the guests to get up and dance with them in the streets.  The dance scene led to the most romantic part of the night: the groom surprised his soon-to-be wife with 100 red roses. There is no limit to the elaboration and extravagance of a destination wedding. Most couples contact Maryla and Giuseppe a year in advance if they would like to have a wedding in Italy.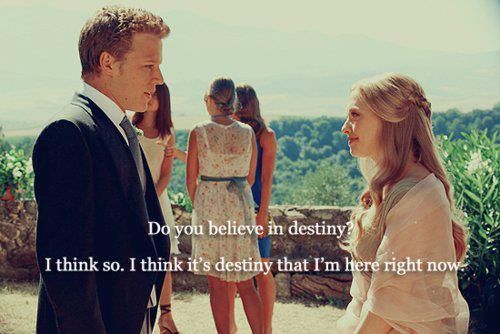 What if love really was like the movies? Letters to Juliet follows a young New Yorker, played by Amanda Seyfried, who travels to Verona, Italy (the spot where Romeo met Juliet). She falls in love with a Londoner who is on the same mission as her- to uncover the mystery behind the famous Shakespeare love story.  Destination weddings allow brides and grooms to choose creative themes to match the location and setting of their choice. Perhaps an outdoor rustic Tuscan wedding complete with red and white checked tablecloths, lemons, assorted olive oils, and a rustic peach tart accompanied by ice cold Sangria is the theme you envision? Or maybe a more romantic vibe, inspired by Shakespeare's enchanting Midsummer Night's Dream, which might include decorations such as twinkling fairy lights, pale pink roses, and strings of ivy around the chairs of your guests? Or, perhaps you want to be more unique, and choose a vintage Italian theme, complete with black-and-white photographs taken in an antique car? Whatever the theme, Art of Perfection Event Design is with you every step of the way, right down to the most precise detail.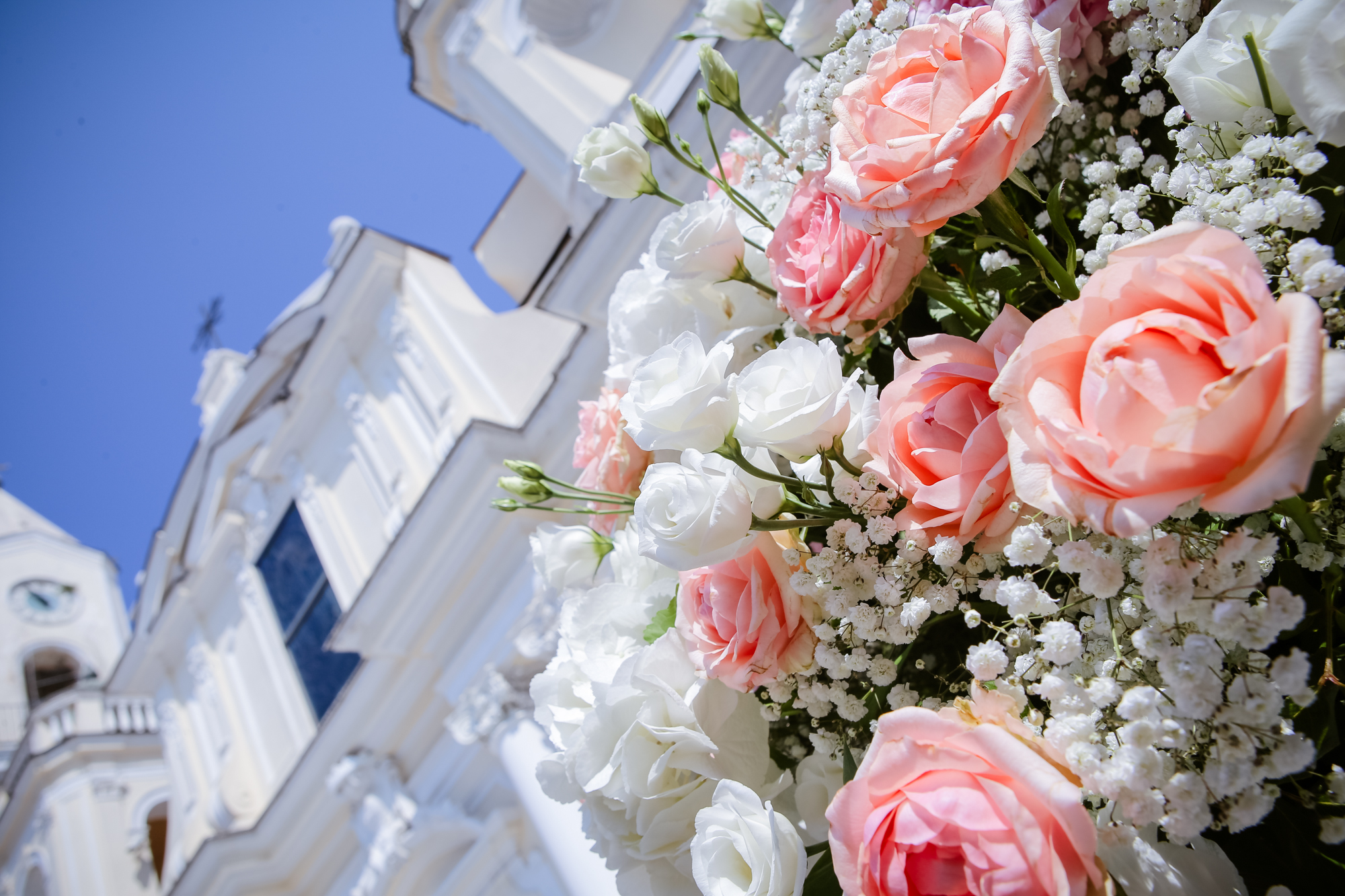 Flowers, flowers, flowers galore! It's that time of year again, when birds are chirping, bees are buzzing, and buds are blooming. Flower arrangements are crucial to the wedding-planning process. The colors of flowers will correlate with the theme you choose.  If your destination wedding has a more whimsical theme, you might want to think about bright corals and yellows to add a pop of color to your jamboree. Or, if your wedding is more beach-themed and bohemian, subtlety is key. An aqua blue and sea green color scheme, mimicking the ocean and sea glass, would look beautiful next to a bouquet of lilac-colored hydrangeas in mason jars. A vintage glamour wedding with a color scheme of golds and deep reds would look complete with red rose centerpieces. When your guests are seated, you'll want them to be in awe of the beauty before them!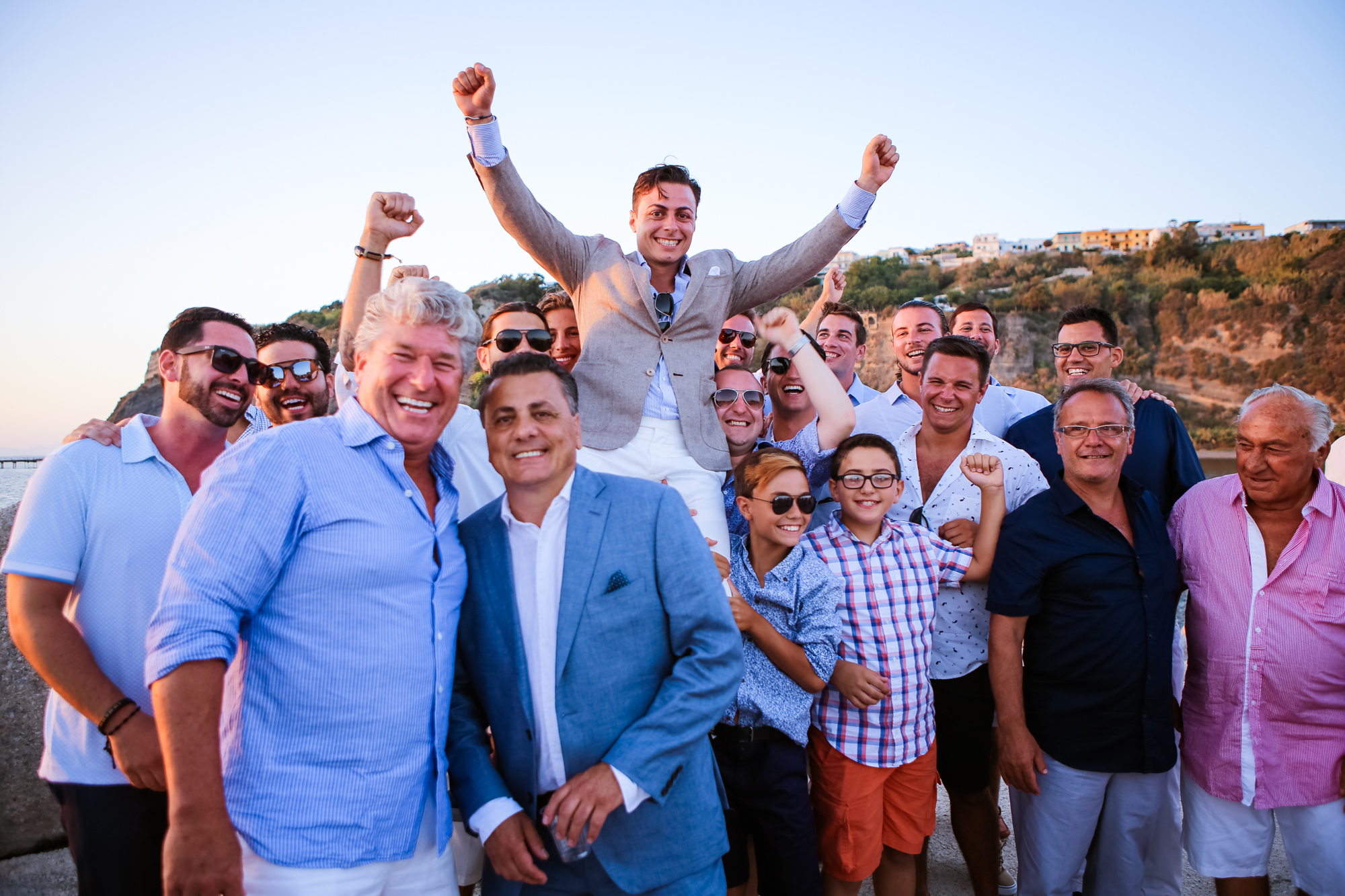 When you have a destination wedding, everyone can feel like a star. Giving guests the chance to be a part of a once-in-a-lifetime event is a magical gift that they can hold onto for the rest of their lives. And who knows? Having a destination wedding can be contagious. Guests tend to enjoy them so much that they choose to do the same thing and have their own when the time comes. You'll be the ultimate trendsetter!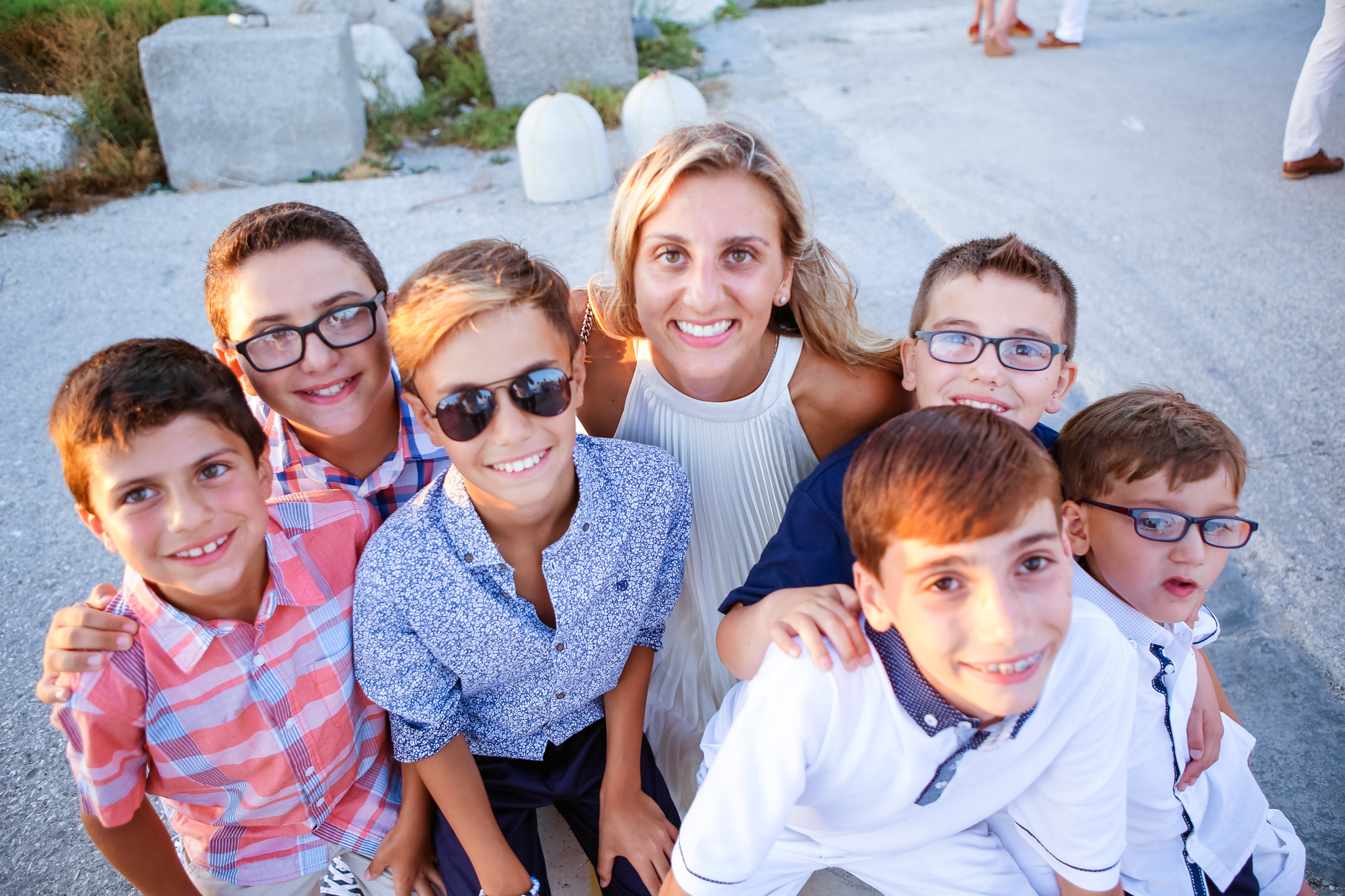 Age doesn't matter with a destination wedding. The Art of Perfection Event Design team will assist the bride and groom in catering meals and activities to specific age groups. And what kid wouldn't want to be part of a wedding held in the beautiful country of Italia? Knowing that our team is always looking out for young-ins, you can relax and put the pressure on us. A destination wedding minimizes stress and worry in knowing you have an experienced team beside you every step of the way.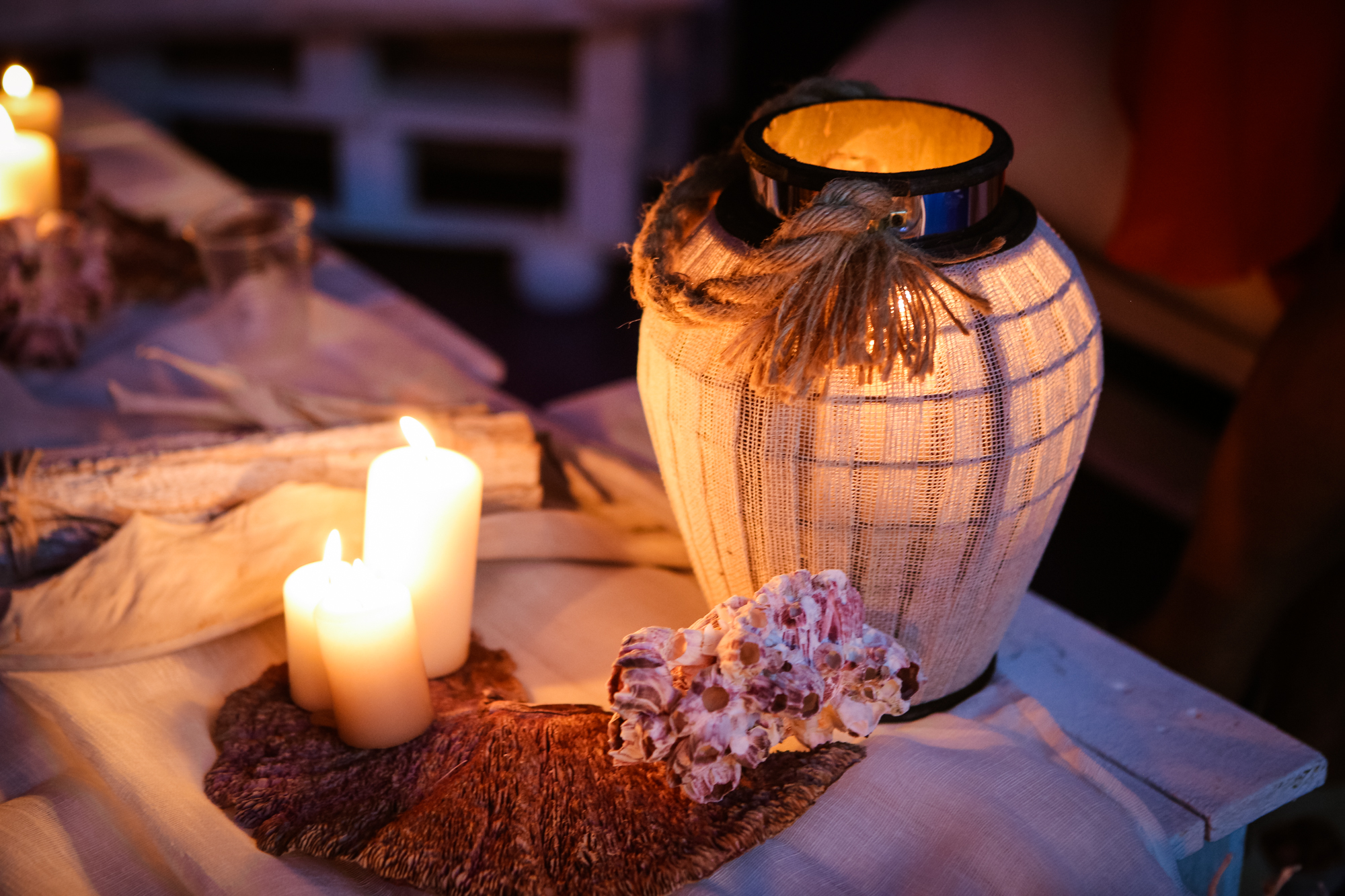 When the lights dim and soft music begins to play, guests will relax and enjoy the beauty surrounding them as dusk sets in. Candles will glow, as in this theme-based centerpiece complete with simplistic elegance. This design complements Cristina and Matteo's boat party beautifully, and shows that something as simple as soft illumination can add to the tranquil essence of any evening.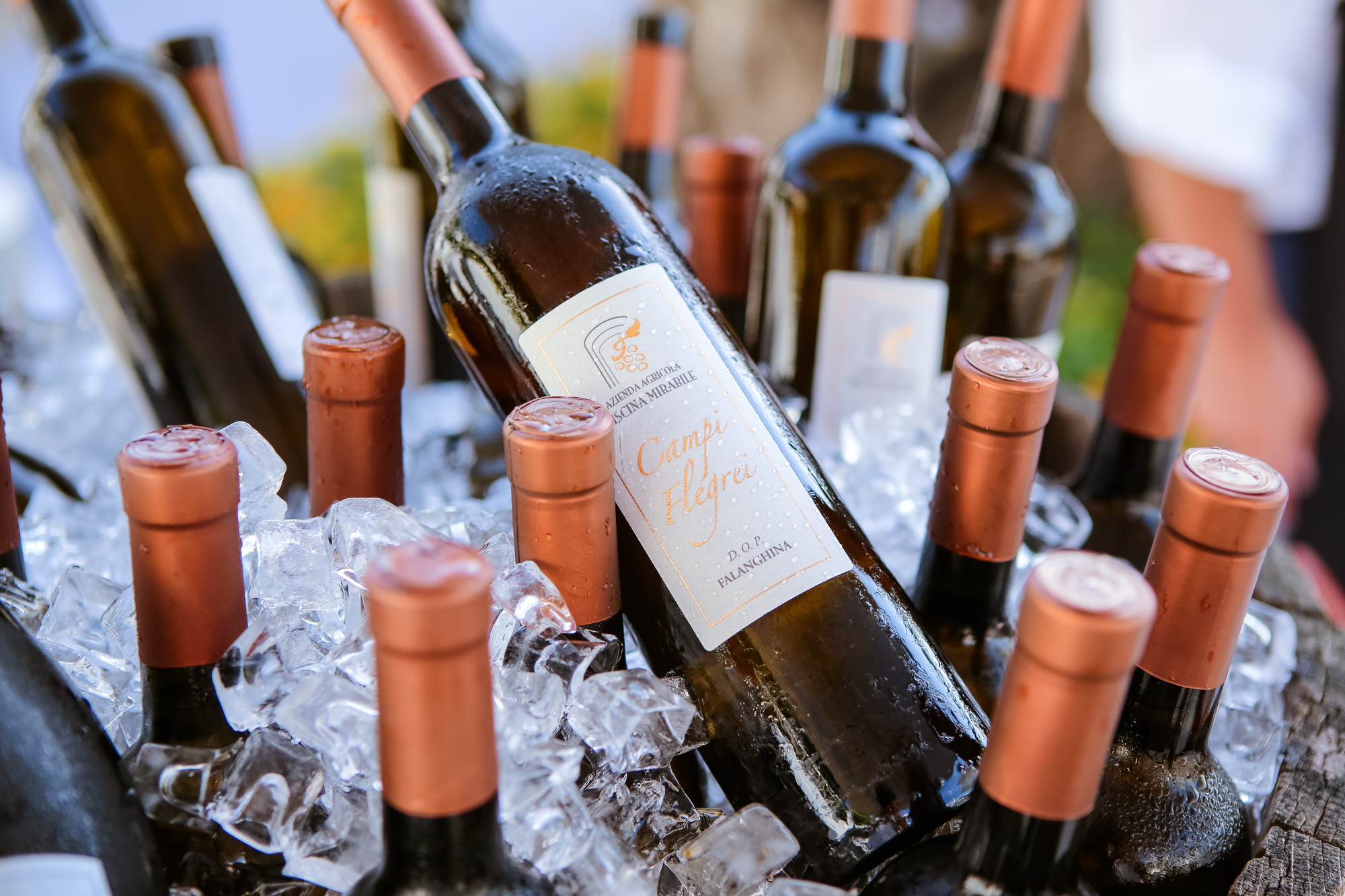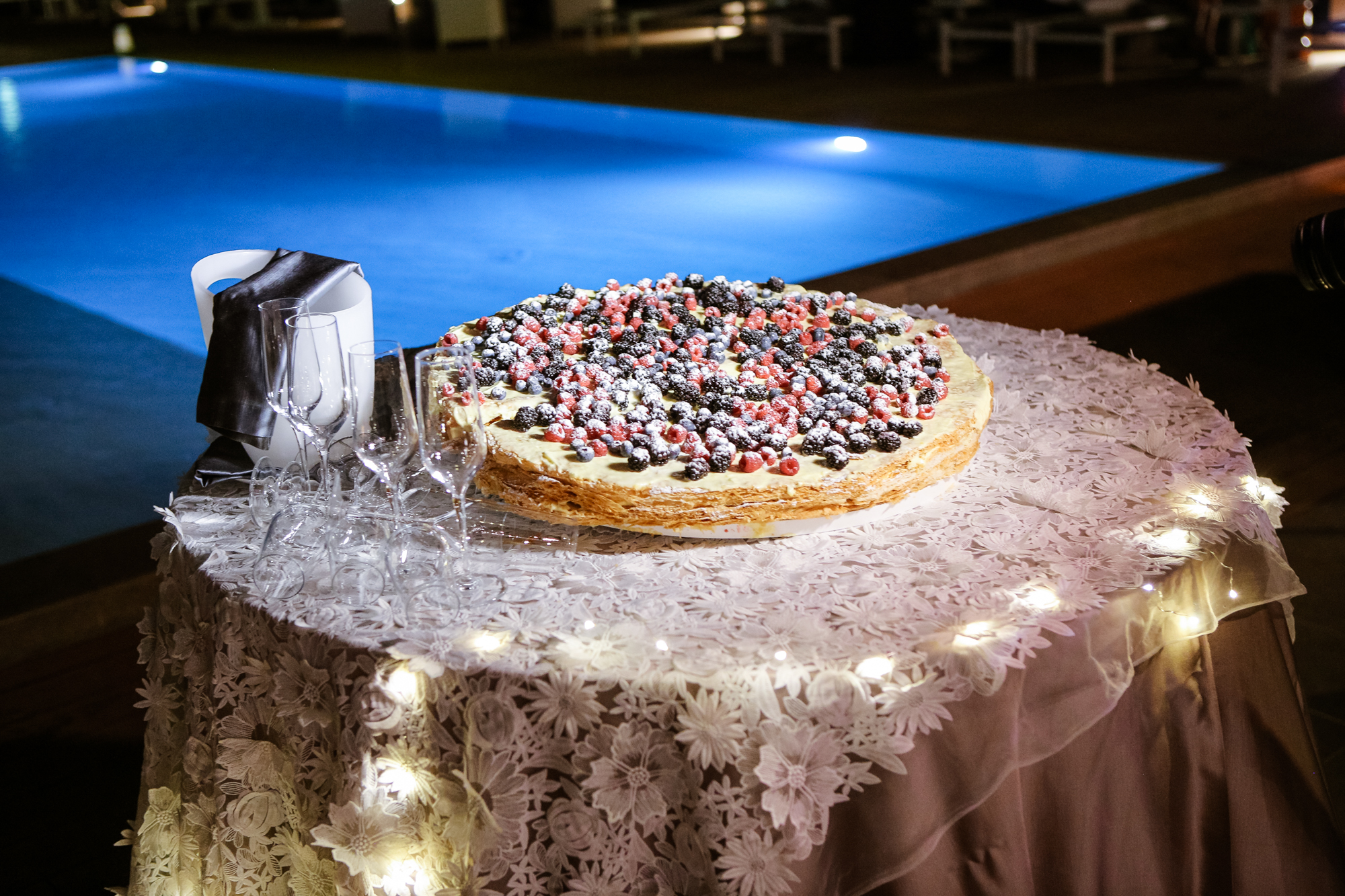 Cake represents the sweetness of life, and the goodness of the world. Wedding cakes symbolize good fortune and fertility, providing good luck for a long, happy marriage. Cake and wine is perhaps the best food and drink combination in the world. Art of Perfection Event Design team will make sure that all baking and drinking needs are met with the utmost care and regard. Whether a traditional tiered wedding cake or a large fruit tart, no dessert is ever turned down. We know that including the cuisine of the culture is essential to any destination wedding.  We are always a step ahead in knowing the "ins and outs" of cultural preferences, and we assist in customizing sweet and savory desserts.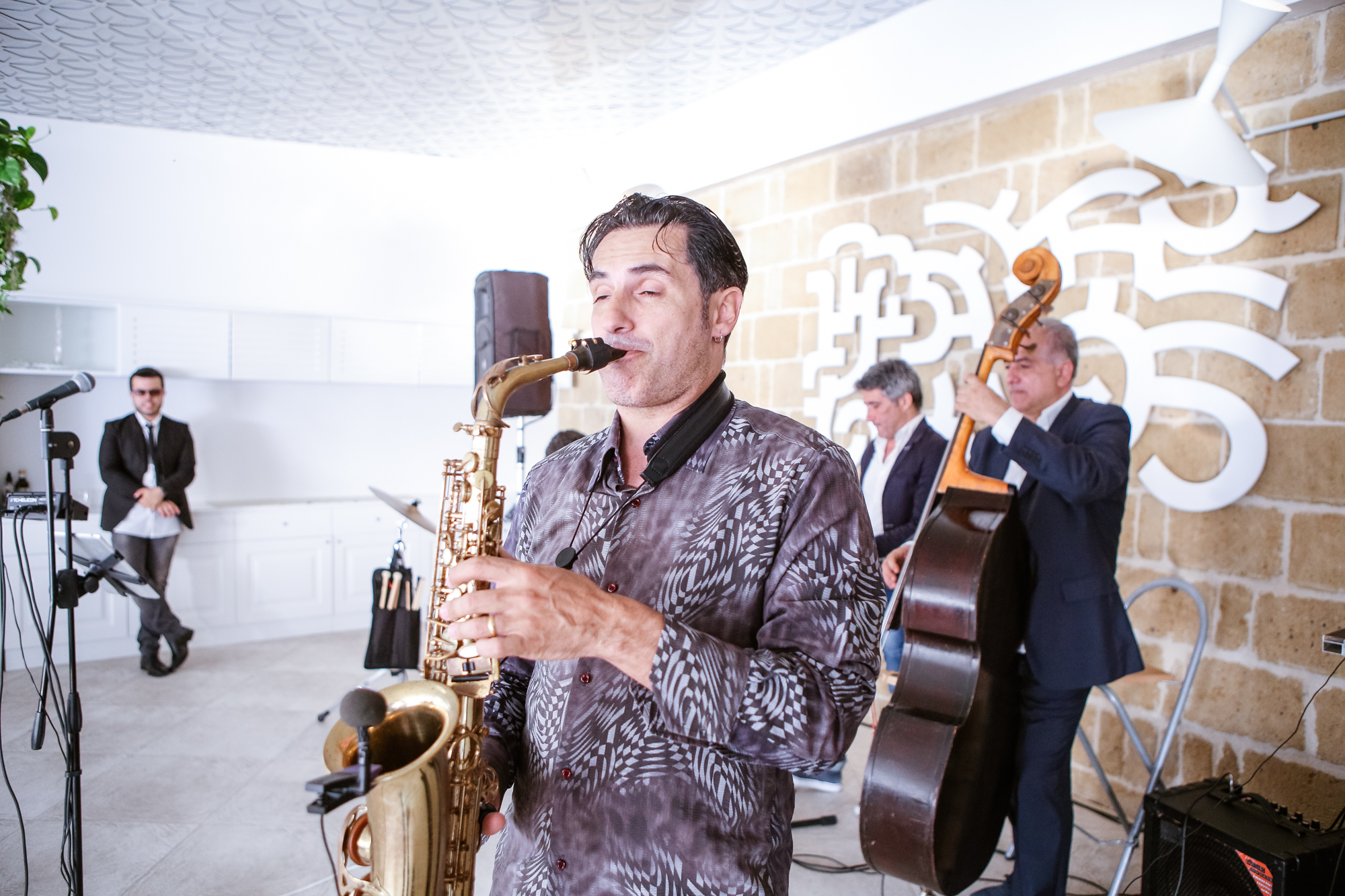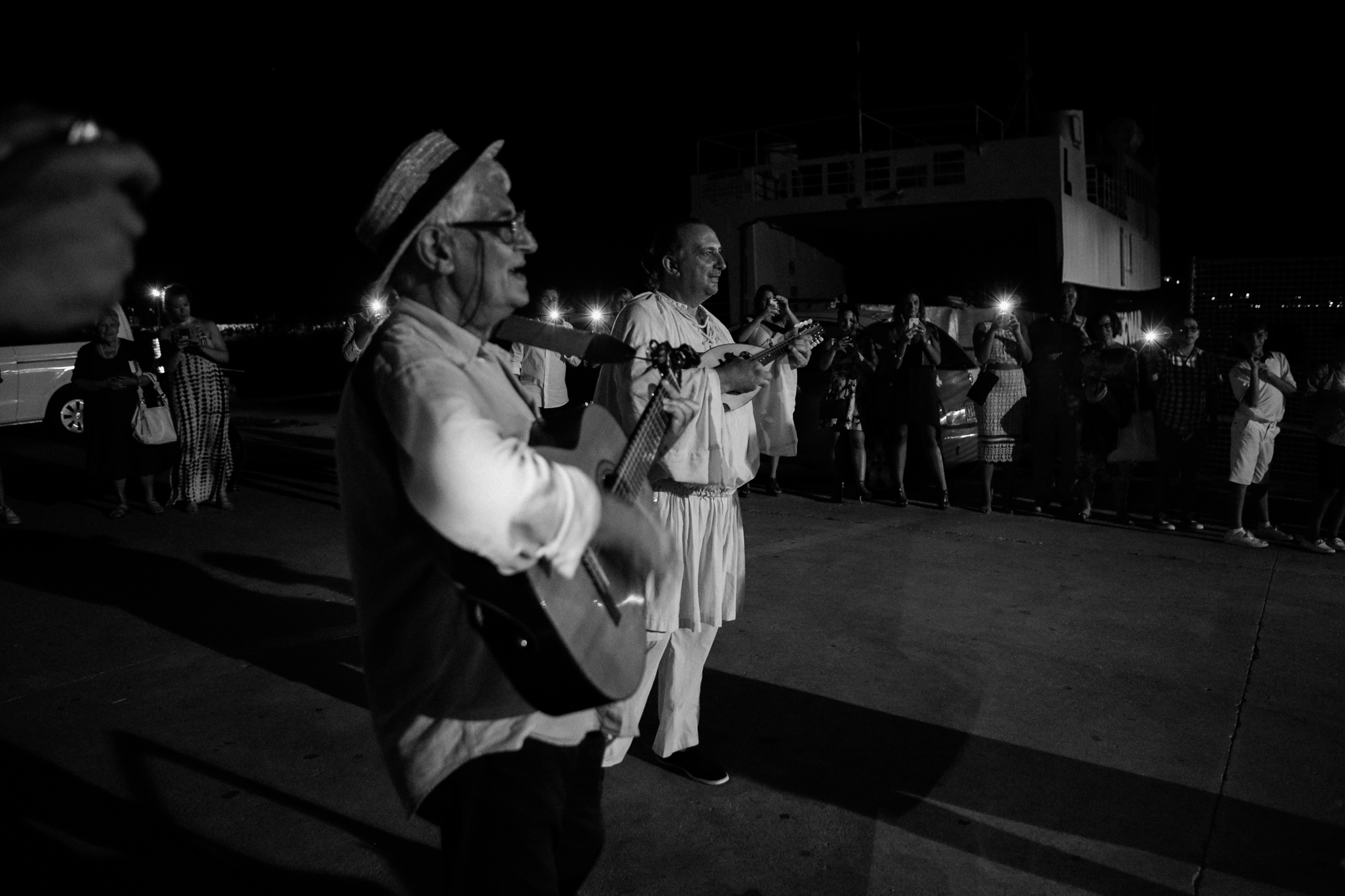 "Music, at its essence, is what gives us memories. And the longer a song has existed in our lives, the more memories we have of it." Stevie Wonder could not have said it better. Music plays an important role in many of life's most memorable moments. Therefore, we take music very seriously when planning a destination wedding. If the music of the culture is what the bride and groom want, Art of Perfection Event Design will make sure to find a fun and unique way to incorporate it.  If an upbeat dance bash is the theme you are going for, perhaps a fast-paced rock n' roll band would suit the occasion.  Or, if you would like a more low-key, intimate reception, perhaps a smooth jazz band would add to the calming essence of the evening. If your destination wedding is on a beach or a tropical island and the party takes place outside or underneath a tent, perhaps a smaller band with luau-inspired Indie acoustics would sweep guests off their feet and transport them to a wispy, breezy night of dancing underneath the stars. We understand that certain songs or genres of music can allow brides and grooms to reminisce about their journey of love.  Music can tell the tale of love perhaps better than words can!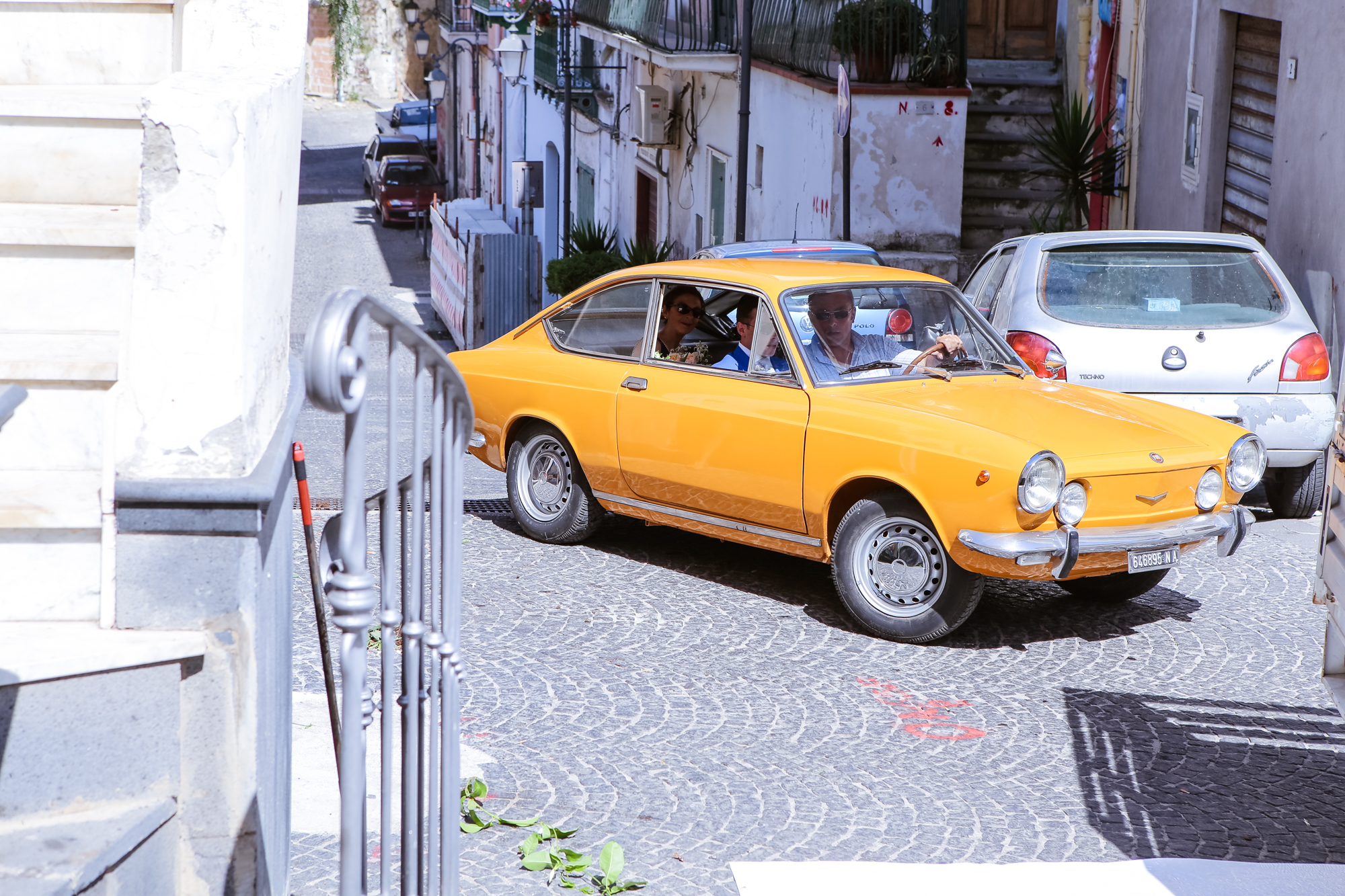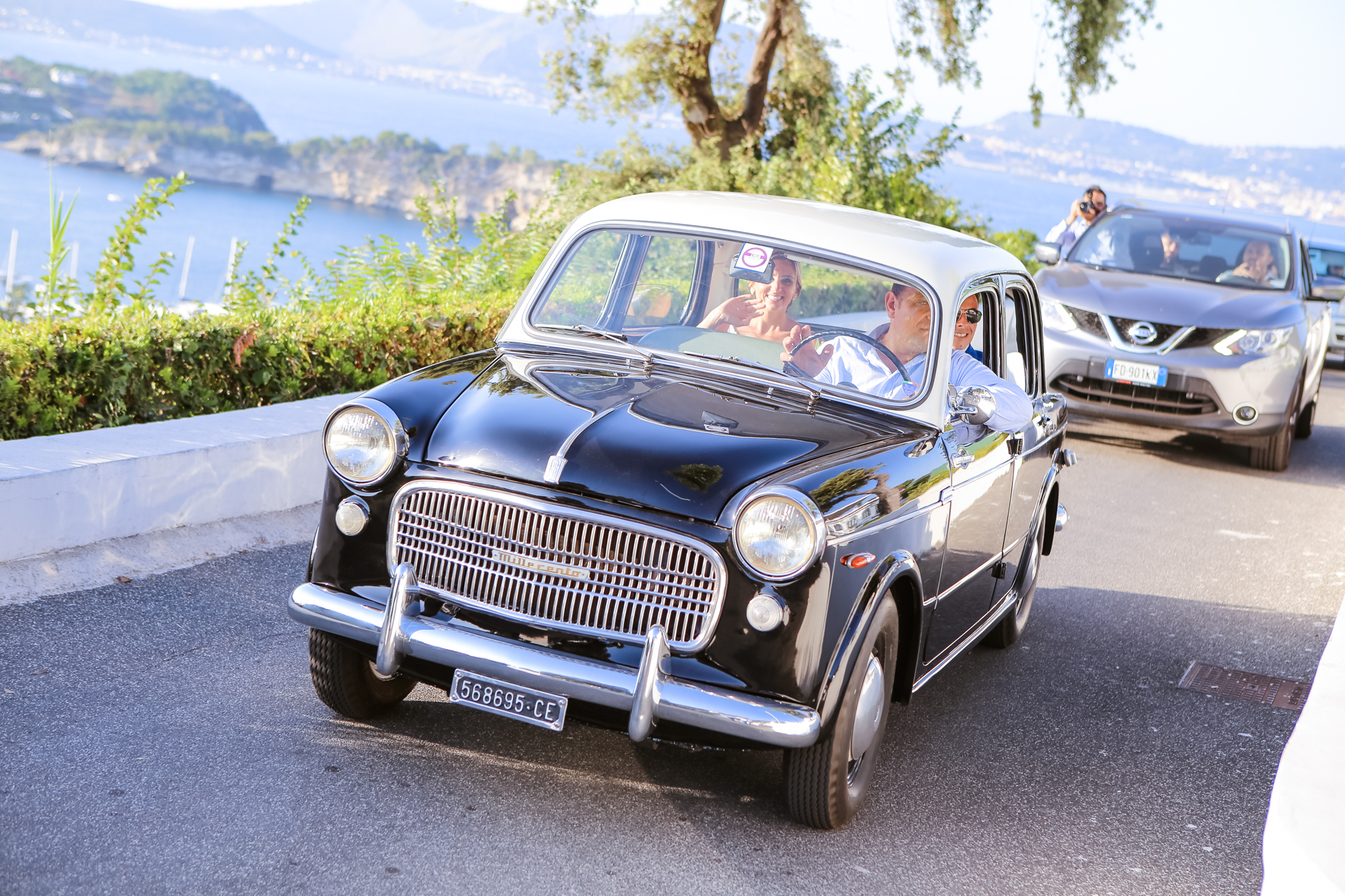 One of the more logistical aspects of a wedding to plan is how the bride, groom, and their guests will be transported to the different wedding locations. The Art of Perfection Event Design team makes sure that every guest is transported in style. Whether a brightly colored old-fashioned taxi or an antique mini Cooper, the car itself can also be correlated to the theme of the wedding. Aside from cars, we understand that couples prefer more unique modes of traveling, such as by limousine, boat, or even horse. Destination weddings minimize the limits and boundaries in order to transform even the wildest idea into reality.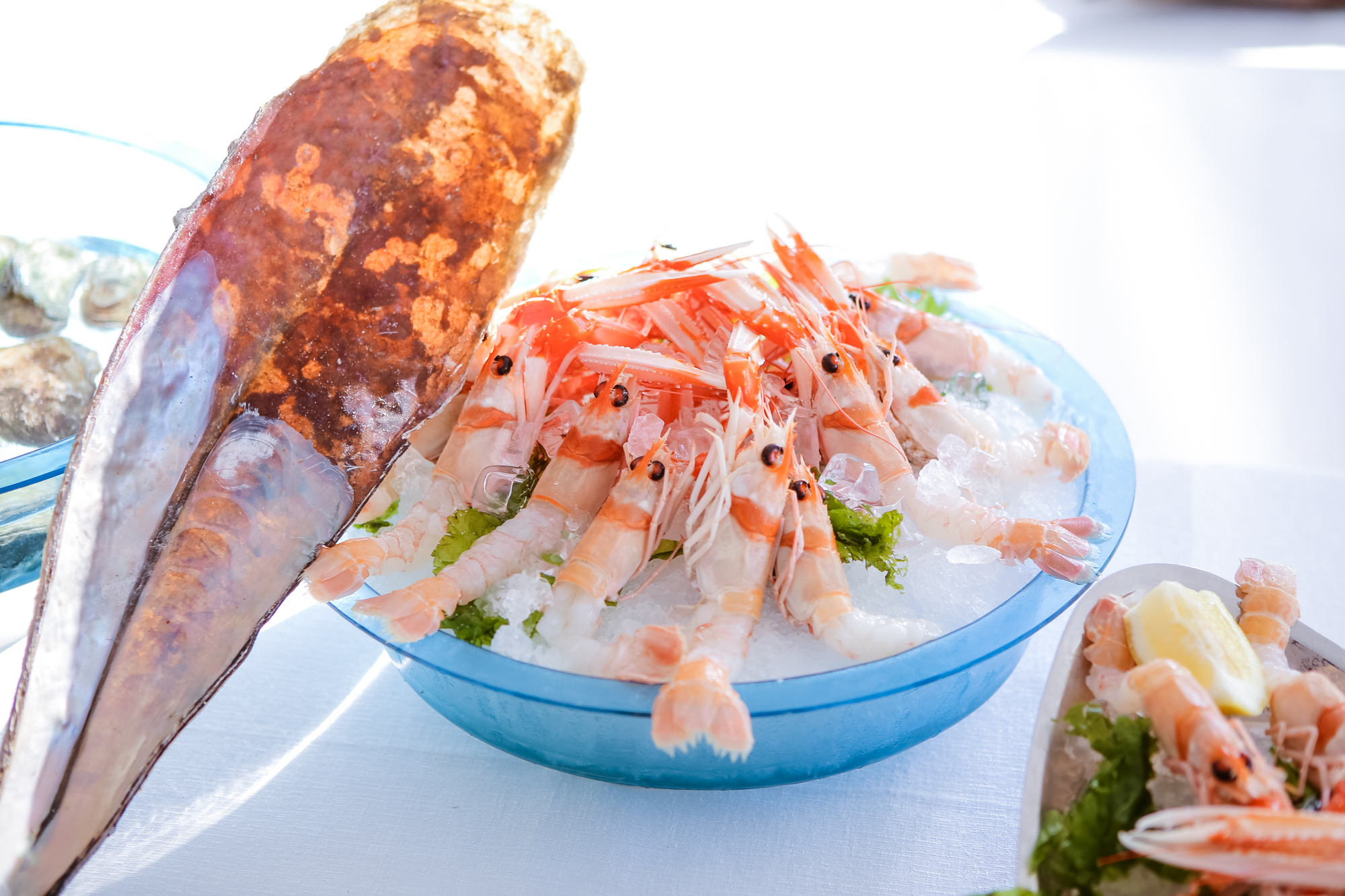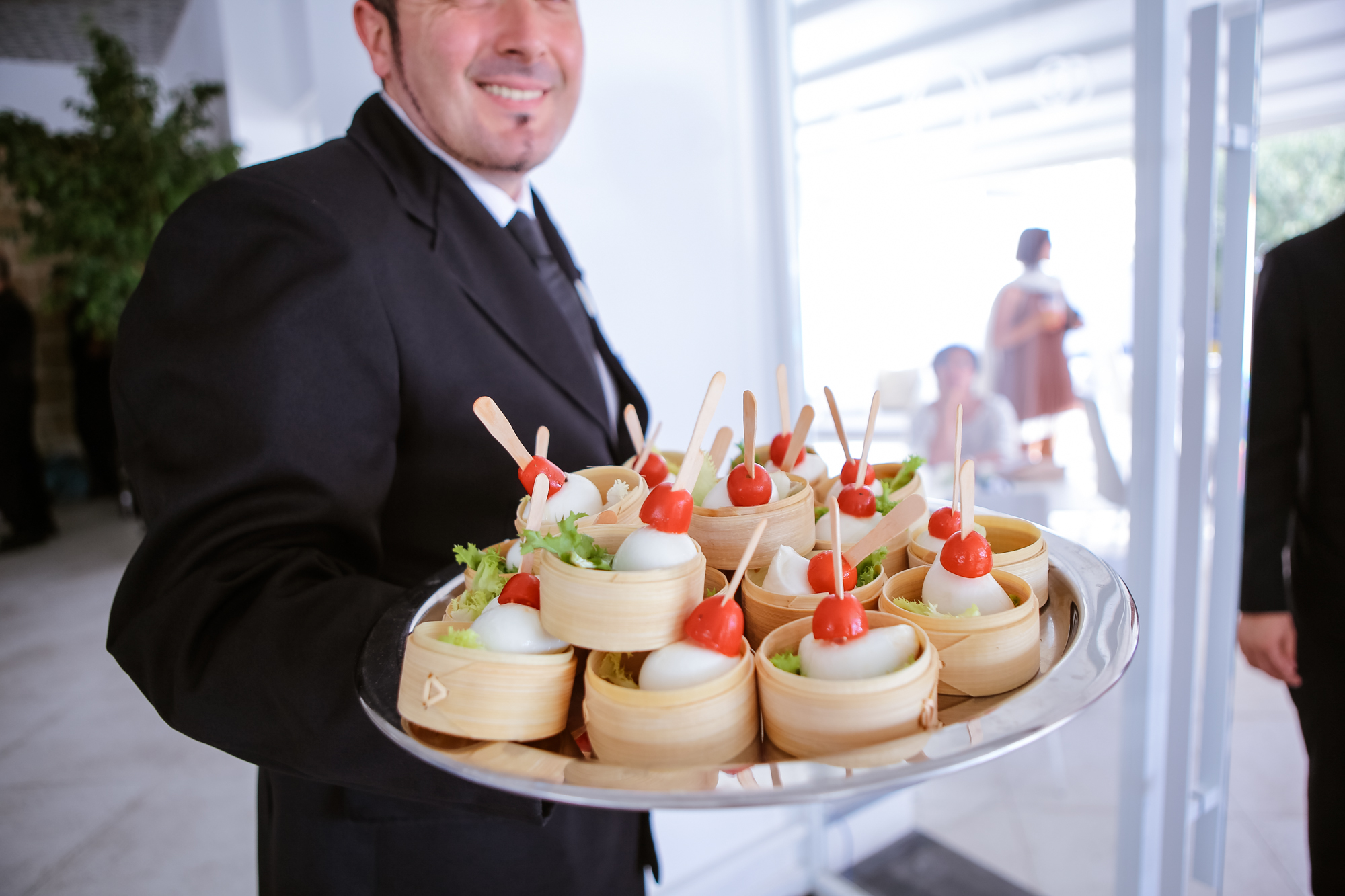 Italy's countryside is simply bursting with farm-fresh flavor of delicious foods that we hand-pick from the finest local suppliers that use the freshest ingredients.  Your guests will enjoy a wide variety of "state-of-the-art" hors-d'oeuvres lovingly prepared and artistically arranged to enhance everyone's dining experience. The choices are endless and the possibilities are limitless when it comes to choosing the menu for the most special day of your life.
~~~
Sold yet? The choice should be simple! This is the day you've been waiting for your entire life, and wouldn't you want to make it the most special, unforgettable extravaganza? If you have the "wanderlust bug," the need to travel and experience new places, then planning a destination wedding could be the opportunity of your lifetime.
Ciao, Bella!
~Erin Miller
🙂
Read more